The Last Vision Statement You'll Ever Need
99% of productivity is prioritizing.
Better to work inefficiently on the right things than efficiently on the wrong things.
But how do we prioritize? What is the measuring rod we use to gauge the importance of one task, project, or goal over another?
If we want to deploy our productivity in the wisest way possible, we need to clarify a vision for our life.
What You'll Learn
📖 Gain a biblical perspective for why we lose track of commitments
✅ Learn the principles of effective to-do list management
🚀 See the step-by-step "C.O.P.E framework" in action.
📥 Learn to capture, organize and execute on anything that comes your way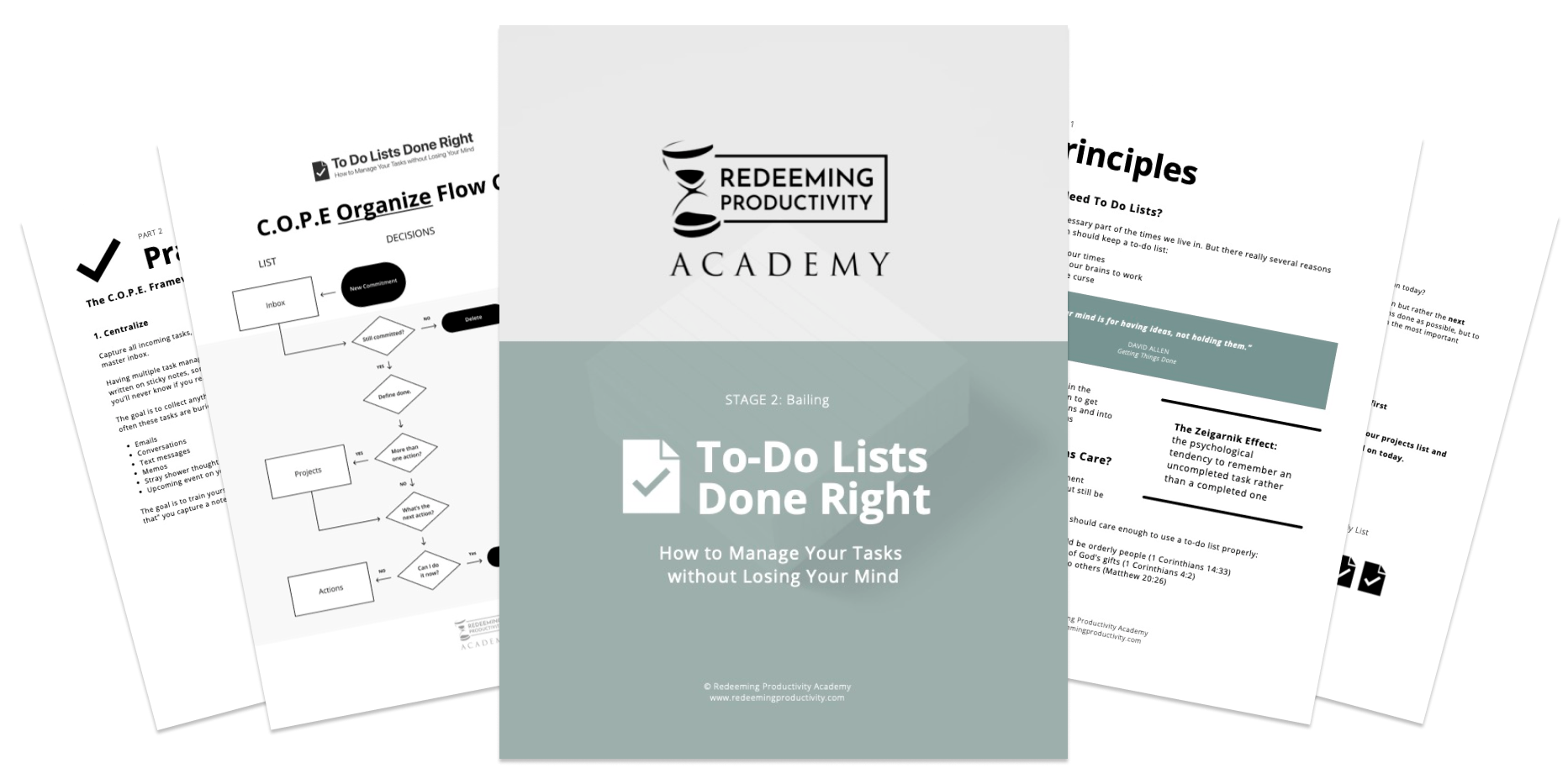 What's the format of the course?
This is a fully online, self-paced course. The bulk of the course is made up of 2 hours of pre-recorded video lectures split up into modules that average 5-10 minutes each. There's also an accompanying workbook with exercises and additional resources.