As someone who is trying to maximize their life for God's glory, I am always on the lookout for new systems and tools which can help me accomplish that goal. If you read this blog, I'm betting you're the same way. So, I thought it might fun to share with you what I'm currently using in my personal productivity arsenal.
Bibles
Christian productivity begins with the Word of God. So, here's what I've been using in the way of Bibles.
ESV: Hendrickson's Minister's Bible
I've been using the ESV translation for the past 10 years or so, and most of that time has been with the Hendrickson ESV Minister's Bible Deluxe Edition. It's a beautifully bound Bible which my wife got for me as a gift. Sadly, I don't think they make them anymore as I was unable to find anyone selling it online when I wrote this.
NASB: The Preacher's Bible
I've been slowly coming around to the NASB camp. And lately, my NASB Bible of choice has been The Preacher's Bible from Three Sixteen publishing. I love the thick paper and the wide margins, and it's hefty enough to be used as a weapon against home intruders.
Bible Software: Accordance
I mostly use Bible software for original language work. When it's commentaries I want, I reach for physical books. For this work Accordance Bible Software absolutely fits the bill for me. It does everything I need in researching biblical Greek and Hebrew, and most importantly it's blazing fast.
Gadgets
I'm a nerd. I can say that now because for some reason it has become cool to be a nerd (where was this when I was in high school?). And as a nerd, I like my gadgets.
Most of the devices I use daily are Apple products. I like how everything stays seamlessly in-sync across all my devices and I don't need to spend a lot of time fiddling with third party services. Here are the main gadgets in my productivity arsenal:
Computer: 2016 15in MacBook Pro
I love my MacBook Pro. I love it so much I would live inside of it if I could just get that guy from Honey I Shrunk the Kids to answer my emails.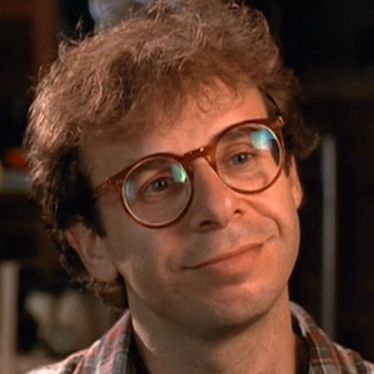 When I'm using my Mac it feels like an extension of myself, like a third arm. I'm so fast with it now and the latency between intention in my mind and execution on the screen is almost imperceptible. That's how it should be with tools. They should just work and they should work quickly. And for the most part (when the keyboard's not jamming, I don't forget my 32 USB-C dongles, and my pinky isn't accidentally touching the useless Touch Bar Apple arrogantly foisted upon me) my MBP just works.
Wayne Szalinksi! That was his name. The guy from Honey I Shrunk the Kids.
Tablet: 10.5in iPad Pro + Pencil + Brydge Keyboard
I also make use of an iPad. I like having an iPad Pro for three reasons: writing, traveling, and drawing.
First, I love to write on the iPad because it's so much more focused than doing it on a computer. Maybe it's because there are fewer things I can do with an iPad than on my computer, or maybe it's because all the apps run fullscreen. But whatever it is writing on an iPad keeps me more focussed. And for tapidty-typing on my iPad, I really like the Apple Smart Keyboard, but mine has sadly broken. So lately, I have been using a Brydge keyboard which gives the iPad more of a laptop look and feel.
Second, travel is a big reason I keep an iPad in my bag. Since I do a lot less programming these days, my work needs while on the road mostly consist of writing and checking email. The iPad allows me to do those things easily. And it has enough power to allow me to do anything else that might come up if necessary. I can do it all without lugging around that 10lb hunk of aluminum that is my 15in MacBook Pro.
Finally, I like the iPad Pro for drawing. I fancy myself a bit of an artist (art is subjective). I enjoy using the Apple Pencil with ProCreate to relax with some doodling or to sketch diagrams and mockups of ideas.
Phone: iPhone XR
It's an iPhone. Not sure what else to say about that.
Watch: Apple Watch Series 4
I have had an Apple Watch for about six months, and I'm still not sure if it's really helped me be more productive or not. I like it for the fact that I don't have to bring my phone everywhere since it has its own cell antenna. And the activity tracking features have helped keep me honest about exercising daily. But to be perfectly straight with you, I'm still trying to justify this purchase. I probably wouldn't get one again, at least not yet. It has a lot of potential, but so few apps have good Apple Watch integrations still that there's just not a lot you get out of it.
Pen & Paper
I don't do everything digitally, though. I like me a good pen & notebook. Here's what I'm working with on the analog side of life.
Lischten Dot Notebook
I use the Lischten Dot Notebook for a lot of stuff. I was using it exclusively as a Bullet Journal until recently. I like the dot grid layout, the number of pages, the pen holder, and the simple design. Also, the price! I'll probably buy more of these in the future.
Rhodia Dot Notebook
I love to visualize concepts. That's what I use the Rhodia Dot Notebook for. It usually lives on my desk at work. It also has nicer paper and takes fountain pen ink well. So, it's a pleasure to write in it.
Lamy Safari Fountain Pen
Speaking of fountain pens. I do my journaling with a white Lamy Safari fountain pen. If you've never used a fountain pen, this is a good starter pen. It's a really nice writing experience and won't break the bank. Currently, I have it filled with beautiful blue Platinum Pigment Ink.
Conclusion
Well, that's about it for my current setup. But listen, you don't need all this stuff in order to be productive. What matters is a heart to serve the Lord with all of your life. Gear and gadgets can assist in that pursuit, but what is most needful is devotion to Jesus Christ.
What about you? What's in your productivity arsenal?